Recommended by "NY Times" and "Sunset Magazine" – located in historic downtown Sutter Creek – Eureka Street Inn is a Craftsman-style home tucked quietly between bustling Sutter Creek Main Street and the historic Knight Foundry – an oasis of impeccable hospitality and fine friendship in the town best known as "The Jewel of the Mother Lode." This Gold Country Inn is central to the wealth of wineries that fill Amador County's Shenandoah Valley.
Eureka Street Inn recently featured in NEIGHBORHOODS magazine.
EUREKA STREET INN IS OPEN FOR BUSINESS. Please know that we are aware and concerned about Covid-19. Please be assured that we adhere to the highest standards of cleanliness and hospitality. We require Covid-19 vaccinations for all guests. We encourage you to contact us by phone or email if you have questions about our inn, our flexible policies, or anything related to your upcoming stay.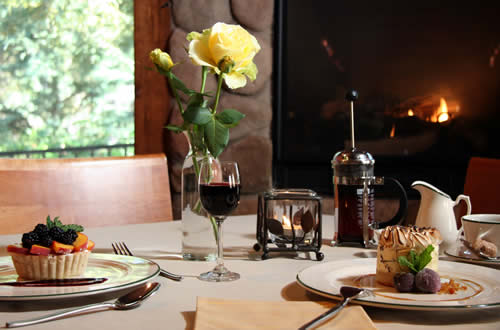 Walk to Sutter Creek Restaurants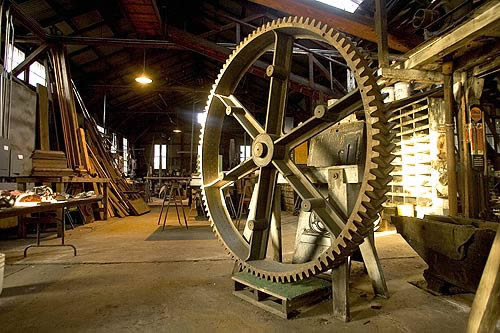 Take a Tour of Knight Foundry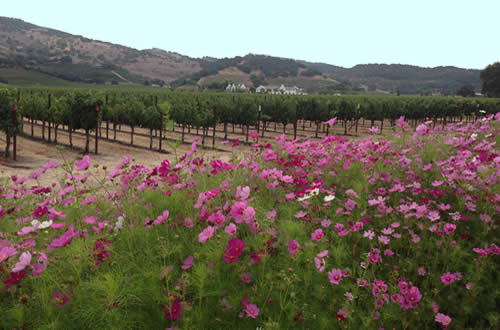 Visit Wineries in Shenandoah Valley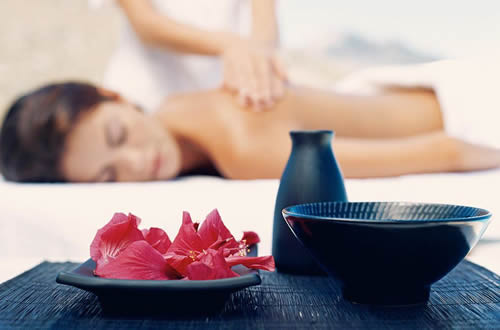 Get a Spa Treatment
Upon arrival at Sutter Creek's Eureka Street Inn, guests are drawn into and embraced by a timeless … expansive and inviting sitting porch. Stepping into the Sutter Creek Bed & Breakfast Inn, guests discover a fine Craftsman-style architecture of the "Arts & Crafts Era" that carries one back in time to a simpler way of life — a point in history marked by friendship, laughter and cherished memories in the making.
For those who delight in a well-crafted ambiance, Sutter Creek's Eureka Street Inn offers original rosewood wainscoting accented with leaded and stained glass windows – a handsome backdrop for antiques and collectibles from the early nineteen hundreds.
This Sutter Creek bed and breakfast inn has four thoughtfully appointed guest rooms – all enjoy a second floor view. Each room is furnished with antiques, cozy quilts or throws … and has its own large private bathroom. A gas fireplace or a gas stove accents each room. All the guest rooms are air conditioned.
Room rate includes concierge services, early morning coffee and tea service, and a two-course breakfast.
There is free WiFi throughout the inn.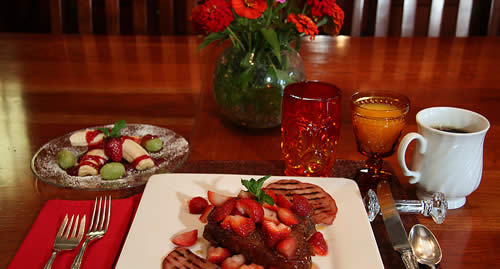 Good Morning Sutter Creek!
Each morning, innkeeper / chef Sandy creates a beautiful breakfast that is inspired in its creativity and delicious to eat as well. It is not uncommon for guests to run for their cameras before digging into the morning fare. Hot coffee and tea is available per request. We are happy to help with special needs and diets and ask that you discuss this with us when making your reservation.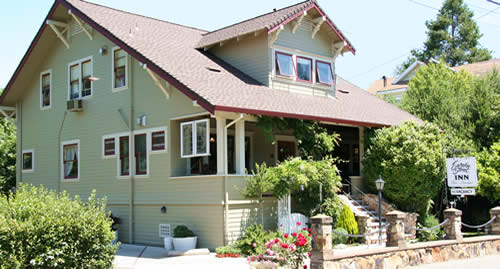 Our History
Eureka Street Inn was built in 1914 as a family home by Italian-American Tobias Lagomarsino who operated a stage coach route between Sutter Creek, Jackson and Volcano. The Craftsman-style house became an inn in the early 1970s and was operated originally, as the "Nine Eureka Street Inn." Many of our guests choose our inn because of their love of the Craftsman, or "Bungalow" style architecture. (Read more)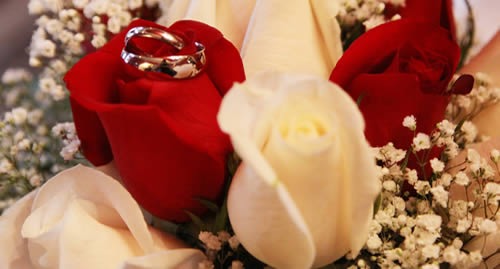 Proposals, Weddings & Anniversaries
What better place to propose to your sweetie than Sutter Creek. We can help with flowers, dining reservations, moral-support! Or perhaps you're coming for a wedding. Rent out all four rooms for your family or friends. Or consider Eureka Street Inn for your Anniversary Getaway. We're all about romance. Let us help you create a memorable experience: 209-267-5500!
"The four of us stayed at your inn is past September. I just wanted to let you know how very much we enjoyed our stay there in your beautiful home. Everything was wonderful – our "Sophia" room, your home, the delicious food, your table settings, meeting you and your other guests. The town of Sutter Creek is so nice, we loved being able to walk around and walk to and from your bed and breakfast. It was just a "dream stay" while we were there! You made us feel so welcome and comfortable and I just wanted to thank you again for your hospitality." – Claudia, Gray GA